IT Infrastructure Outsourcing In Chapel Hill: Unleashing Business Potential
Ever thought about how IT Infrastructure Outsourcing in Chapel Hill could benefit you and your business? There's no time like the present to delve deeper into the advantages of this forward-thinking approach. If you're running a business and technology infrastructure isn't your expertise, outsourcing IT can give your organization a competitive edge, optimizing efficiency and security.
IT Infrastructure Outsourcing is delegating your company's IT operations to an external agency, improving scalability, security, and saving costs.
In this article, we will explore the intricacies of IT Infrastructure Outsourcing, mainly focusing on the area of Chapel Hill. You will learn how companies like Progressive Computer Systems provide IT Infrastructure support and how their services can contribute to your business's success.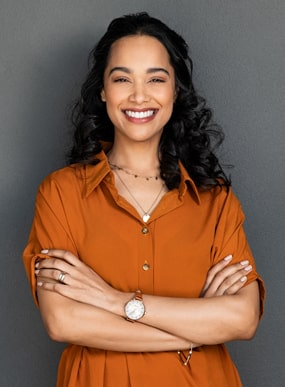 See How PCS Can

Remove

All The Headaches Associated With Your IT Systems
Fully Outsourced Managed IT Services
Comprehensive Cybersecurity Solutions
Digital Transformation Technologies
We're Just Super Nice People Taking Care Of Organizations In Raleigh, Durham & The Triad.
Schedule An Appointment
A Detailed Explanation of IT Infrastructure Outsourcing
In the current digital transformation era, IT infrastructure has become the backbone of every business. Whether it's about supporting business IT infrastructure, network infrastructure, or managing cloud infrastructure, it's a complex task that requires specialist knowledge and dedicated resources.
What is IT Infrastructure Outsourcing?
IT Infrastructure Outsourcing is a strategic move that businesses make to delegate the responsibility of their IT operations to a third-party vendor. The objective is to streamline processes, cut operational costs, and improve service quality. It encompasses all the components essential to IT operations, from hardware and software to networks and databases.
Progressive Computer Systems and Outsourcing
As one of the leading companies offering IT Infrastructure support in Chapel Hill, Progressive Computer Systems is a prime example of how outsourcing can be effectively utilized. They have a team of experts who take on the challenges of managing IT infrastructure, freeing businesses to focus on their core operations.
The Value in Outsourcing
By outsourcing their technology infrastructure, businesses can benefit from state-of-the-art technology and advanced skillsets without significant capital investment. It also brings about enhanced risk management, as the responsibility of ensuring secure IT infrastructure is shouldered by experts who are up-to-date with the latest security threats and compliance requirements.
Here's everything you need to know about IT Infrastructure Outsourcing in Chapel Hill.
Reducing Overhead Costs with IT Outsourcing
The cost of maintaining an in-house IT department can be pretty high. Apart from the salaries of the IT personnel, businesses also need to factor in the costs of constant training and updating of IT skills, software and hardware upgrades, and unexpected IT issues that might arise.
Outsourcing IT Infrastructure management to an external agency helps in significant cost savings. With a predictable monthly expense, you can enjoy the benefits of an efficient IT system without worrying about unforeseen expenses. Furthermore, the cost-effectiveness of outsourcing also extends to eliminating expenses related to IT staff recruitment, training, and retention.
With Progressive, I feel confident that our IT infrastructure is in the hands of professionals who genuinely care about our organization's success.
As an IT Manager for a nonprofit organization in Chapel Hill, I knew our cybersecurity and network needs were vast and complex. After contacting Progressive Computer Systems for IT Infrastructure services, their team's prompt response and strategic approach were truly impressive.
Their expert team took the time to understand our unique challenges. It developed a comprehensive plan to overhaul our IT infrastructure, bolstering cybersecurity measures and improving network efficiency. Their work has drastically reduced our vulnerability to cyber threats and enhanced our overall network performance.
I'm particularly impressed with Progressive's commitment to excellence. Their constant monitoring, preventive measures, and 24/7 support gave us the peace of mind we needed. With Progressive, I feel confident that our IT infrastructure is in the hands of professionals who genuinely care about our organization's success. For any organization grappling with IT infrastructure challenges, I highly recommend Progressive Computer Systems.
IT Manager, Nonprofit Organization in Chapel Hill
Start A Conversation
Ensuring Robust Security and Compliance
Maintaining a secure IT infrastructure is a critical requirement for businesses. With the increasing number of cyber threats, there is an absolute need for rigorous security protocols and regular updates to these systems. The challenge here is the requirement of specialized skills and knowledge to handle these security measures effectively.
By outsourcing your IT infrastructure to a reliable provider like Progressive Computer Systems, you leverage their expertise in managing and securing systems and ensure compliance with regulatory requirements. They are constantly updated on the latest trends in cyber threats and can provide robust solutions to protect your data and IT systems.
Scaling Business with Outsourced IT Infrastructure
A significant advantage of outsourcing your business IT infrastructure is scalability. As your business grows, so do your IT needs. Managing this scaling in-house can be challenging, especially if you don't have a dedicated IT team ready to handle the growing needs.
Outsourcing allows your IT infrastructure to grow with your business. Whether adding new servers or setting up additional workstations, an outsourced IT service provider can efficiently handle these requirements, allowing you to focus on business growth and development.
Improving Business Focus
With the responsibility of managing your IT infrastructure off your shoulders, your business can redirect its focus on the core operational areas. In-house teams can often get overwhelmed with keeping the IT infrastructure running smoothly, which may shift their focus from strategic business activities.
With an outsourced model, specialists care for your IT needs, allowing your internal team to concentrate on what they do best – driving your business forward. This could mean innovating new products, improving customer service, or executing marketing strategies that align with your business goals.
Access to the Latest Technology
Keeping pace with the fast-evolving technological advancements can be quite daunting for businesses, especially those with limited resources. Implementing new technologies requires considerable investment and a team of professionals who are trained in that particular technology.
With IT outsourcing, businesses can access the latest technology trends without maintaining an in-house team of experts. Outsourcing partners continually update their knowledge and are well-equipped to implement the most recent technologies to help your business stay ahead in the competitive market.
Ensuring Business Continuity
Any disruptions to your IT infrastructure can cause significant downtime, affecting your business operations and revenue. IT Infrastructure Outsourcing ensures that your business remains operational even during IT interruptions.
Outsourcing partners have robust disaster recovery and business continuity plans to tackle IT crises. They have the expertise to identify the issues and mitigate them with minimum downtime quickly. You can ensure a seamless business operation, enhancing customer satisfaction and trust.
Final Thoughts
By now, you should understand how IT Infrastructure Outsourcing in Chapel Hill could benefit your business. From cost savings and security to the ease of scaling operations, it's clear why more and more companies are outsourcing their IT infrastructure.
Remember, by partnering with a trusted provider like Progressive Computer Systems, you gain access to a team of experts dedicated to managing your IT operations. This frees your in-house team from focusing on what truly matters - driving your business forward.
Outsourcing IT infrastructure is not about relinquishing control; it's about harnessing the power of expertise that can lead your business toward a secure, efficient, and scalable future. So, leap, and let the professionals handle your technology infrastructure. Your business can thrive when you make the most of what outsourcing offers.
Frequently Asked Questions
Q: Does outsourcing IT Infrastructure mean I lose control over my IT operations? A: No, outsourcing means delegating the responsibility to experts while you maintain overall control and decision-making power.
Q: Can small businesses also benefit from IT Infrastructure Outsourcing? A: Outsourcing can benefit businesses of all sizes by providing access to expert services and the latest technologies without significant investments.
Q: What happens if my IT infrastructure encounters a problem during non-business hours? A: Reputable IT outsourcing companies offer round-the-clock support to resolve issues promptly, minimizing downtime.
Conclusion
In the Chapel Hill area and beyond, Progressive Computer Systems plays a fundamental role in transforming and managing business IT infrastructure. With a solid reputation built on expertise and quality service, Progressive has significantly impacted the growth and efficiency of numerous organizations.
By offering robust IT outsourcing services, Progressive Computer Systems not only eases the operational burden but also helps businesses leverage the benefits of advanced technology. Their comprehensive IT support ensures that organizations can focus on their core objectives while leaving the complex task of managing the IT infrastructure to the experts.
However, Progressive's reach extends beyond Chapel Hill. They have also established themselves as a trusted IT infrastructure partner for businesses in Raleigh, Greensboro, Winston-Salem, and Durham. Through their services, businesses in these regions can streamline operations, secure their digital assets, and stay updated with the latest technology trends.
In conclusion, whether your organization is in Chapel Hill or any other mentioned areas, Progressive Computer Systems can be your valuable partner in driving business growth and maintaining a secure and efficient IT infrastructure. Their role in supporting the business IT infrastructure is pivotal and has proven to drive tangible results for their clients.