IT Services in Winston-Salem: Your Guide to Local Tech Solutions
Winston-Salem, a thriving city in North Carolina, has seen significant advancements in various sectors in the past years. As such, the development of IT services has become an essential aspect of the city's growth. By implementing strong IT services, businesses in Winston-Salem can enhance their efficiency, productivity, and competitiveness in an ever-evolving digital landscape.
One local company providing top-notch IT support is Progressive Computer Systems. They offer reliable and professional outsourced IT services designed to meet the dynamic needs of businesses in Winston-Salem, NC. With their expertise, you can focus on your core operations, knowing that your IT systems are in the best hands possible.
As you explore the multitude of IT services available in Winston-Salem, it's crucial to consider the unique requirements of your business. By partnering with a reputable IT services provider, such as Progressive Computer Systems, you ensure your digital infrastructure aligns with your goals, paving the way for long-term success in the competitive business world.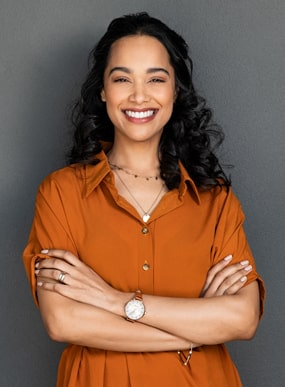 See How PCS Can
Remove

All The Headaches Associated With Your IT Systems
Fully Outsourced Managed IT Services
Comprehensive Cybersecurity Solutions
Digital Transformation Technologies
We're Just Super Nice People Taking Care Of Organizations In Raleigh, Durham & The Triad.
Schedule An Appointment
IT Services in Winston-Salem
Managed IT Services
In Winston-Salem, Managed IT Services are vital for businesses looking to maximize their success in today's technology-driven environment. When you work with reputable providers like Progressive Computer Systems, you can ensure your IT infrastructure runs smoothly and efficiently. These professionals can help you with proactive maintenance, monitoring, and system support. As a result, you can focus on growing your business, knowing that your technology needs are in good hands.
Cyber Security Services
Protecting your sensitive data and network is crucial in Winston-Salem. Cyber Security Services are designed to keep your systems secure from potential threats. By working with expert providers, like Progressive Computer Systems, you will receive comprehensive security solutions tailored to your organization's needs. This can include ensuring your network is secure, protecting against malware, and implementing security policies and best practices to prevent data breaches.
Compliance and Regulatory Expertise
Navigating compliance and regulatory requirements in the Triad area can be challenging for businesses. However, partnering with knowledgeable IT service providers in Winston-Salem, NC, ensures your organization adheres to industry standards. Progressive Computer Systems can offer HIPAA, PCI DSS, and GDPR expertise. With their assistance, you can ensure that your business remains compliant and minimizes potential risks.
Digital Transformation
As technology continues to evolve rapidly, businesses in North Carolina must adapt to stay competitive. Digital Transformation initiatives can help your organization incorporate new technologies, streamline processes, and improve efficiency. By enlisting the assistance of expert IT service providers, you can identify areas for growth and successfully implement changes for long-term success.
By partnering with reliable IT service providers like Progressive Computer Systems, you can trust in their expertise to manage and support your IT infrastructure, safeguard your business from cyber threats, navigate compliance and regulatory requirements, and implement digital transformation initiatives to ensure your organization thrives in the dynamic, technology-driven world.
Why Outsource IT Services For Your Winston-Salem Organization?
Outsourcing IT services in Winston-Salem can be a beneficial decision for your organization. By partnering with reliable and professional IT companies like Progressive Computer Systems, you can access a wide range of tech services to enhance your business operations.
There are a few key reasons why you should consider outsourcing your IT needs to a local provider:
Expertise: One of the main advantages of outsourcing your IT services is access to a team of experienced professionals who are well-versed in the latest technology trends and tools. They can help your organization stay ahead of the curve and ensure your systems run efficiently and securely.
Cost Savings: Hiring an internal IT team can be expensive, depending on your business requirements. By outsourcing your IT services, you can save on overhead costs associated with recruitment, staff retention, and training. You only pay for the needed services, making it a more cost-effective solution.
Scalability: Outsourcing IT providers in Winston-Salem can offer flexible services tailored to your organization's needs. These IT companies can scale their services as your business grows, ensuring you always remain on top of your IT requirements.
Efficient Resource Management: You can focus on your core business operations by outsourcing your IT services. This allows you and your employees to dedicate your time and resources to your organization's goals, leaving the IT management to experts.
Risk Mitigation: Outsourced IT companies, like Progressive Computer Systems, use the latest technology to mitigate potential cybersecurity threats, ensuring your organization's data and customer information remain secure. This can help protect your reputation and prevent potential fines or legal issues associated with security breaches.
Partnering with a trusted, local IT provider, such as Progressive Computer Systems in Winston-Salem, NC, can help you maximize these benefits to ensure the smooth running and improved efficiency of your organization's technology infrastructure.
Security and Cybersecurity
Firewalls
To protect your organization from cyber threats, it is essential to implement strong firewalls. Firewalls act as barriers, preventing unauthorized access to your network and intruders from stealing valuable information. They play a critical role in defending your systems and data against malware, viruses, and other cyber-attacks.
In the Raleigh area, Progressive Computer Solutions can provide you with reliable and professional outsourced IT services, including firewall implementation and management. Their expertise in the cybersecurity field ensures you stay up to date with the latest technology and best practices, keeping your network safe from potential attacks1.
Security Services
There are various other security services available to help safeguard your organization's digital assets. Examples of these security services include:
Network security: Protecting your network infrastructure from unauthorized access and cyber-attacks by implementing robust access control and security policies.
Data encryption: Encrypting your sensitive data to keep it secure in case of unauthorized access or data breaches.
Intrusion detection and prevention: Monitoring your network for suspicious activity, detecting potential intruders, and stopping them before they can cause any damage.
Endpoint security: Securing all devices connected to your network, such as laptops, smartphones, and tablets, ensuring they follow security protocols and have updated antivirus software.
Progressive Computer Systems, based in Winston-Salem, NC, can provide these services and more for businesses in the area seeking a comprehensive approach to cybersecurity1. With their professional and experienced staff, you can have confidence knowing your organization's IT infrastructure is in good hands.
Winston-Salem Managed IT Services
Winston-Salem is a growing city with increasing demand for IT managed services. As a business owner or decision-maker in this region, you want to ensure that your organization is well-equipped to handle various IT needs. This can be accomplished through managed IT services that offer outsourced help desks, technical expertise, and a complete outsourced IT department. One reliable and professional IT service provider in Winston-Salem is Progressive Computer Systems.
Outsourced Help Desk
When you choose a managed IT service in Winston-Salem, such as Progressive Computer Systems, your organization can benefit from an outsourced help desk service. This means your employees can access a responsive and knowledgeable team of professionals for troubleshooting and resolving technical issues. Outsourced help desk services typically include:
24/7 support
Remote problem resolution
Incident tracking and reporting
Expert guidance on software and hardware
This frees up your internal staff to focus on other tasks and ensures that your IT systems operate smoothly and efficiently.
Technical Expertise
Managed IT services providers like Progressive Computer Systems can offer access to diverse technical expertise. This can include:
Network Administration
Security monitoring and management
Vendor management
Data backup and disaster recovery
With IT managed services, you can leverage the knowledge and experience of skilled professionals who can help your organization adapt to the latest technologies and stay ahead of the competition.
Outsourced IT Department
A comprehensive outsourced IT department can be an effective solution for organizations that do not have a dedicated IT team or need additional support. Managed IT services like Progressive Computer Systems in Winston-Salem can function as your organization's virtual IT department. Key benefits of an outsourced IT department include:
Cost savings by reducing the need for in-house IT staff
Easy access to a wide range of technical skills and expertise
Proactive IT management, reducing downtime and risk
Scalability as your organization grows or changes
By outsourcing your IT department to a trusted managed IT services provider, your organization can focus on core business functions while knowing that your IT systems are in good hands.
In summary, it's essential for businesses operating in Winston-Salem to consider partnering with a reliable managed IT services provider like Progressive Computer Systems. Doing so will allow you to access valuable technical expertise and an outsourced help desk while potentially functioning as your entire IT department. This ultimately leads to increased efficiency and improved overall performance for your organization.
Digital Transformation
Why Winston-Salem Businesses Need to Adopt Digital Transformation Technologies
In today's rapidly evolving business environment, staying competitive requires adopting digital transformation technologies. Winston-Salem businesses can leverage the expertise of local IT service providers, such as Progressive Computer Systems, to ensure the efficient integration of modern technology into their operations.
Implementing digital transformation technologies can lead to increased efficiency, cost reduction, and improved customer satisfaction. By embracing these technologies, you position your Winston-Salem business to keep up with market demands, stay relevant, and maintain a competitive edge.
ERP and CRM Solutions
Enterprise Resource Planning (ERP) and Customer Relationship Management (CRM) solutions are critical components of your business's successful digital transformation strategy. These tools provide a centralized platform for managing and tracking your business operations, including sales, inventory, human resources, etc.
Progressive Computer Systems can help you identify the right ERP and CRM solutions that best fit your Winston-Salem business needs and assist in a seamless integration into your existing systems. These solutions can help you:
Streamline operations and reduce manual tasks
Enhance collaboration between teams
Improve decision-making with real-time data insights
Cloud Technologies
Adopting cloud technologies is another critical aspect of digital transformation for your Winston-Salem business. Migrating your applications and data to the cloud can provide greater flexibility, scalability, and cost savings. Progressive Computer Systems can help guide your business by evaluating, selecting, and implementing the right cloud solutions, ensuring a smooth transition.
The benefits of using cloud technologies include:
Cost-effective scalability as your business grows
Enhanced data security and compliance
Improved collaboration and real-time access to data
Reduced reliance on physical hardware and infrastructure
By partnering with Progressive Computer Systems, a reliable and professional IT services provider in Winston-Salem, NC, you can successfully implement digital transformation strategies tailored to your business needs, allowing you to remain agile and competitive in the modern marketplace.
Why Work With Progressive Computer Systems?
Benefits For Winston-Salem Organizations
By working with Progressive Computer Systems, you can reap numerous advantages while staying focused on your core business. Their outsourced IT services in Winston-Salem provide benefits such as:
Cost-effective IT solutions tailored to your specific needs.
Access to a skilled and experienced team of IT professionals.
Enhanced cybersecurity and data protection measures.
Proactive IT support and maintenance to minimize downtime.
National Network Of Technology Companies
Progressive Computer Systems is part of a national network of technology companies. This means you can benefit from the most up-to-date industry knowledge and best practices, ensuring your IT infrastructure remains competitive, efficient, and secure.
Industry Leadership
The team at Progressive Computer Systems demonstrates industry leadership with its commitment to staying up-to-date on the latest technology trends and advances. They consistently provide top-notch service, making them a reliable partner for IT services in Winston-Salem.
Years Of Outsourced IT Expertise
Progressive Computer Systems brings years of outsourced IT expertise to the table, ensuring that your organization is in capable hands. Their experienced team deeply understands the unique challenges faced by various industries and will work closely with you to develop customized solutions tailored to your specific needs.
When considering IT services in Winston-Salem, NC, look no further than Progressive Computer Systems for reliable, professional, and efficient support to help your organization thrive.