Progressive Computer Systems: Your Medical IT Guardian in North Carolina's Healthcare Landscape
When it comes to healthcare, there's no room for error.
That's where Progressive Computer Systems comes in - offering top-notch medical IT and healthcare IT services to long-term facilities, nursing homes, medical offices, dental practices, and other healthcare-related organizations across the Raleigh, Durham, Chapel Hill, and Greensboro metro areas.
As your trusted outsourced IT department, cybersecurity partner, patient data protector, and compliance expert, Progressive Computer Systems meets all HIPAA compliance standards and strategically partners with The Compliancy Group.
Is Your Healthcare IT Infrastructure Causing Physician Frustration, Negatively Impacting Patient Outcomes, and Falling Short of Expectations?
Discover why healthcare organizations across the Raleigh/Durham metro area choose Progressive Computer Systems for their healthcare IT needs:
Dedicated healthcare IT support with unlimited issue response
Assured service levels with compensation for any downtime
Proactive onsite visits aimed at minimizing or eradicating healthcare IT issues over time
Cybersecurity and HIPAA compliance expertise
Deep knowledge of many of the leading EMR solutions
Patient data protection is a top priority
At Progressive Computer Systems, healthcare IT services are ingrained in our essence. Since our inception, we have focused on delivering exceptional IT support to the healthcare industry. Hundreds of medical practices, long-term care facilities, dental offices, and others trust and depend on us to ensure their healthcare delivery remains agile, efficient, and robust.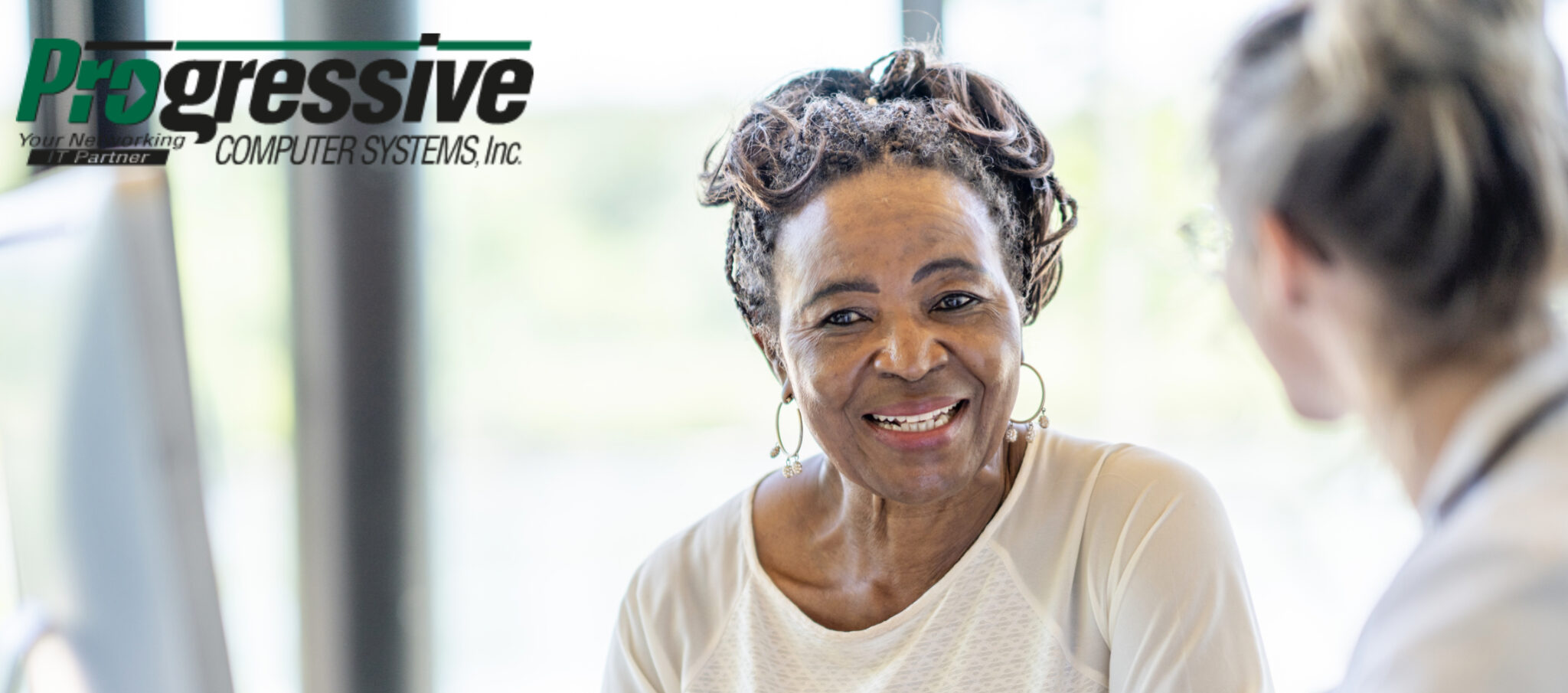 The Need for Cutting-edge Medical IT Services
In today's fast-paced world of technology, healthcare providers face many challenges. From protecting sensitive patient data to ensuring smooth operations, Progressive Computer Systems is here to help. Our comprehensive service offerings include the following:
Outsourced IT Department: We manage your IT infrastructure and support your staff, enabling you to focus on providing quality care.
Cybersecurity Partner: We implement robust security measures to safeguard your organization against cyber threats.
Patient Data Protectors: We ensure the confidentiality, integrity, and availability of your patients' sensitive data.
Compliance Experts: We help you navigate complex regulatory requirements and maintain compliance with HIPAA standards.
Why Choose Progressive Computer Systems?
Amidst stiff competition from other service providers in the area, such as Think Tech Advisors and Enitechsolutions, Progressive Computer Systems stands out for several reasons:
HIPAA Compliance: We meet and exceed HIPAA compliance standards, providing peace of mind to healthcare providers and their patients.
Strategic Partnership with The Compliancy Group: Our partnership ensures we stay abreast of the latest regulatory requirements and industry best practices.
Local Expertise: Our deep understanding of the Raleigh, Durham, Chapel Hill, and Greensboro metro areas enables us to deliver tailored solutions to healthcare organizations in the region.
Unparalleled Customer Support: Our dedicated team of experts is committed to providing exceptional support and ensuring client satisfaction.
Healthcare IT Services - Second To None
The world of healthcare technology is constantly evolving, and Progressive Computer Systems has the expertise and in-depth industry knowledge to help you stay ahead of the curve. Our comprehensive managed healthcare IT services include:
Assessing your current IT infrastructure
Providing tailored recommendations
Implementing the most suitable solutions for your specific needs
Enhancing your capacity to provide exceptional care while minimizing downtime, optimizing operations, and boosting efficiency
With Progressive Computer Systems by your side, you can confidently navigate the dynamic world of healthcare technology and deliver top-notch patient care.
Trusted IT Solutions for Top Healthcare Providers
The ever-changing healthcare technology landscape demands a reliable partnership with a trusted healthcare IT company to stay ahead.
Progressive Computer Systems delivers unparalleled healthcare IT services that enable your facility to provide exceptional service while minimizing downtime and cost inefficiencies.
By choosing our healthcare IT support services, you can eliminate the hassle of IT issues, allowing you to concentrate on delivering outstanding patient care.
Healthcare IT Services FAQs
Can Progressive Computer Systems cater to organizations of all sizes? Absolutely! Our services are designed to accommodate healthcare organizations of all sizes, from small dental practices to large hospital networks.
What distinguishes Progressive Computer Systems from competitors? Our commitment to excellence, local expertise, strategic partnerships, and unparalleled customer support set us apart.
How does Progressive Computer Systems stay updated on the latest healthcare IT trends and regulations? A: Our strategic partnership with The Compliancy Group ensures that we're always informed about the latest developments in healthcare IT and regulatory requirements.
Is my patient data safe with Progressive Computer Systems? Yes, we prioritize the security of your patient data by implementing robust cybersecurity measures and maintaining strict compliance with HIPAA standards.
How To Find Your Medical & Healthcare IT Services Team In North Carolina
Empowering Your Practice with Our Healthcare IT Service Solutions
In modern healthcare, patients demand greater access to physicians and online tools to check information, schedule appointments, and view test results. Meeting these expectations calls for intricate technological solutions that require regular upkeep.
Progressive Computer Systems' healthcare IT support services are the ideal solution for maintaining the seamless operation of your platforms around the clock. Benefit from controlled costs, enhanced security, and a consistently updated and optimized computing environment for optimal efficiency.
By alleviating the burden of managing your systems, we enable you to focus on what matters most - delivering exceptional healthcare to your patients.
Work With Progressive Computer Systems As Your Healthcare IT Services Team In Raleigh/Durham & Beyond
With an ever-evolving landscape of healthcare IT, it's crucial to have a reliable partner to help you navigate the complexities and ensure the safety of patient data. With its comprehensive services, expertise, and dedication to customer satisfaction, Progressive Computer Systems is your trusted partner in the Raleigh, Durham, Chapel Hill, and Greensboro metro areas. Experience the difference that sets us apart from our competitors, and let us guide you to a secure and compliant healthcare organization.