IT Services in Greensboro, NC: Your Guide to Top Providers
In the bustling city of Greensboro, North Carolina, Information Technology (IT) services play a crucial role in the growth and success of various businesses. As you navigate this fast-paced and ever-evolving digital landscape, having access to reliable and professional outsourced IT services is essential. Whether you need network management, cybersecurity, or software and hardware solutions, Greensboro offers top-notch IT services to cater to your unique business requirements.
One such reputable provider in Greensboro is Progressive Computer Systems. They have years of experience in the industry and a team of skilled professionals ready to tackle your IT needs. By partnering with them, you can rest assured that your company's IT infrastructure is capable, allowing you to focus on other aspects of your business. Their customized and scalable solutions ensure your technology remains up-to-date and secure, setting you up for success in today's competitive market.
So, as you plan for your business's future in Greensboro, consider exploring the range of IT services available. By selecting a reliable partner like Progressive Computer Systems, you can efficiently leverage technology to boost your company's productivity, enhance customer experiences, and establish a robust foundation for sustainable growth.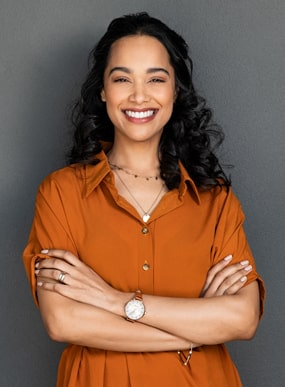 See How PCS Can
Remove

All The Headaches Associated With Your IT Systems
Fully Outsourced Managed IT Services
Comprehensive Cybersecurity Solutions
Digital Transformation Technologies
We're Just Super Nice People Taking Care Of Organizations In Raleigh, Durham & The Triad.
Schedule An Appointment
IT Services in Greensboro, NC
Managed IT Services
In today's business environment, it is essential to have reliable IT infrastructure. Managed IT services in Greensboro, North Carolina, can help your company stay ahead with the latest technology and minimize downtime. Companies like Progressive Computer Systems provide comprehensive managed IT services tailored to your needs. This may include remote monitoring, network management, data backup, and more. By outsourcing your IT needs, you can focus on your core business activities while professionals handle the technical aspects of your organization.
IT Support
IT support in Greensboro, NC, is crucial to running your systems smoothly and efficiently. When issues arise, you need a rapid response from knowledgeable professionals. Progressive Computer Systems and other local IT support providers offer help desk services, on-site assistance, and remote troubleshooting. This ensures that your IT systems receive the attention they deserve, reducing downtime and ensuring overall productivity. Always look for IT support services with a proven track record and commitment to customer satisfaction.
Cybersecurity
As your business grows, so do the potential risks to your digital assets. Cybersecurity in Greensboro, NC, should be a top priority for your organization. Local IT services companies, including Progressive Computer Systems, can help protect your business from cyber threats1. These services may include vulnerability assessments, intrusion detection, firewalls, and other security solutions. By partnering with an experienced cybersecurity provider, you ensure your business data is safe from unauthorized access and cyberattacks.
With reliable IT services in Greensboro, NC, your organization can leverage technology to increase efficiency, improve performance, and protect valuable information. Ensure you choose reputable providers for managed IT services, IT support, and cybersecurity to help your business succeed in today's competitive environment.
Why Choose Progressive Computer Systems For Your Greensboro Organizations' Managed IT
As a Greensboro-based organization, selecting the appropriate Managed IT service provider is essential to ensure your organization operates at its highest potential. Progressive Computer Systems is a local IT service provider with a reputation for professionalism and reliability in Greensboro, North Carolina.
By choosing Progressive Computer Systems for your organization's Managed IT needs, you will benefit from various high-quality services, such as:
Cybersecurity: Safeguarding your organization's sensitive information from cyber threats is crucial. Progressive Computer Systems offers state-of-the-art security measures to protect your organization's data.
HIPAA Consulting: HIPAA compliance is essential for organizations in the healthcare industry or dealing with protected health information. Progressive Computer Systems provides expert guidance to ensure your organization adheres to these critical regulations.
Local IT service pros: As a Greensboro-based company, Progressive Computer Systems understands the local environment and is uniquely positioned to serve the community. This familiarity allows for more personalized and efficient support.
Cost-effective solutions: Whether you have a small business or a large corporation, Progressive Computer Systems offers affordable solutions tailored to your organization's needs.
When partnering with Progressive Computer Systems, you'll have access to a knowledgeable and dedicated team of professionals who can handle your organization's evolving IT requirements. They stay current with industry trends and prioritize continuous improvement to serve their clients better.
Don't let your organization fall behind—reach out to the skilled professionals at Progressive Computer Systems and ensure your Greensboro organization reaps the benefits of reliable, high-quality Managed IT services.
The Importance Of A Reliable Greensboro IT Services Partner
As a business owner or manager in Greensboro, NC, partnering with a reliable IT services provider is essential to your operational success. Choosing the right managed IT services partner can significantly impact your company's productivity, data security, and overall bottom line.
One of the most significant benefits of partnering with a reliable managed services provider is the trust that comes from knowing your IT infrastructure is in good hands. A reputable IT partner, such as Progressive Computer Systems, ensures that your business's technology systems are up-to-date and run smoothly and efficiently, providing you with peace of mind1.
When selecting an IT services partner, an essential factor is their response time. In today's fast-paced world, having your IT systems back up and running quickly after an issue occurs helps avoid unnecessary downtime, loss of productivity, and potential revenue loss. A dependable IT services partner will prioritize addressing your concerns and provide prompt and efficient service.
By opting for proactive IT services, your IT partner will regularly monitor your systems, identify potential issues before they become critical, and implement the necessary safeguards to keep your business running smoothly. This approach can save you valuable time and resources, minimizing disruptions caused by unforeseen technical issues.
A professional Greensboro IT services partner like Progressive Computer Systems offers a range of managed services, including:
IT support and maintenance
Network administration and security
Data backup and recovery
Cloud services
Hardware and software procurement and installation
By entrusting your IT needs to reliable service pros, your team can focus on your core business functions while your IT partner takes care of the technical aspects. Partnering with a dependable IT services provider in Greensboro, NC, frees up time, reduces overhead costs, and fosters a more streamlined and successful business operation.
All Greensboro IT Services Must Offer You Data Protection
Regarding IT services in Greensboro, NC, data protection should be one of your top priorities. As businesses increasingly rely on digital technologies, ensuring the security and privacy of your data becomes more crucial than ever before1. This section discusses the relevant aspects you should expect from Greensboro IT services regarding data protection.
For starters, any reliable IT service provider, such as Progressive Computer Systems, should offer you the following essential components:
Backup: Regular backups of your data ensure you always have access to critical information in case of unexpected data loss or hardware failure.
Cybersecurity: Defending your network against potential cyber threats and securing sensitive information from unauthorized access should be a top priority of your IT service provider.
Compliance: Adherence to data protection regulations like GDPR or HIPAA is necessary. Your IT partner should know these regulations and help you stay compliant.
Servers: Proper server maintenance and management are vital in protecting your data, preventing downtime, and ensuring efficient performance.
Data recovery: In the unfortunate event of data loss, a proficient IT service provider should have the skills and expertise to assist in data recovery efforts, helping you get back on track swiftly.
Data protection: Ensuring privacy and security are maintained through encryption, access controls, and monitoring is critical in safeguarding your company and customer information.
As you consider your options for IT services in Greensboro, NC, prioritizing data protection is essential. By selecting Progressive Computer Systems, you can rest assured that they provide reliable and professional outsourced IT services prioritizing your data security needs. Remember, for your peace of mind. It is crucial to engage with IT service providers that excel in protecting your digital assets.
Strategic IT Advisory Services
Organizations like yours require top-notch IT services in Greensboro, NC, to remain competitive and innovative. Strategic IT advisory services can provide valuable insights and actionable recommendations to help you navigate the complex IT landscape. One of the critical components of a comprehensive IT advisory service is the use of fractional CIOs and CTOs. These experts serve on an as-needed basis, providing invaluable knowledge and experience without the cost of hiring a full-time executive.
Fractional CIOs and CTOs focus on aligning your IT infrastructure with your overall business goals. They accomplish this by conducting assessments of your current systems, identifying gaps and inefficiencies, and determining potential solutions. This strategic IT consulting process ensures your business' technology aligns with its needs, enabling you to achieve better results and a higher return on investment.
In addition to the strategic guidance provided by fractional executives, IT advisory services also encompass other critical areas, including:
Business computer optimization: Ensuring your devices and systems operate at peak performance increases productivity and reduces downtime.
Security and compliance: Evaluating your company's cybersecurity measures and ensuring you meet regulatory requirements.
Cloud strategy and migration: Assisting you in determining the optimal cloud solutions and facilitating a smooth transition.
Progressive Computer Systems, a local provider of reliable and professional outsourced IT services, offers these strategic IT advisory services in Greensboro, NC. By partnering with an experienced provider like them, you can ensure that your organization benefits from an efficient and secure IT environment tailored to your needs and objectives.
Remember, a successful business relies on a strong IT foundation. Choosing the right strategic IT consulting services in Greensboro, NC, can equip you with the tools and resources necessary to make sound technology decisions – decisions that will ultimately help your organization thrive.
Free Assessments and Consultations
When considering IT services in Greensboro, NC, it's crucial to find a provider that offers free assessments and consultations[1]. This will allow you to gauge their expertise and determine if their services suit your business needs. One such provider is Progressive Computer Systems, a reliable and professional outsourced IT service provider in Greensboro, NC[2].
Free assessments are essential to understanding your IT infrastructure's current state. A provider like Progressive Computer Systems will honestly assess your systems, identifying areas where improvement is needed or potential risks and vulnerabilities may exist. This process can help you:
Understand the overall health of your IT infrastructure
Identify security risks and vulnerabilities
Determine if your systems are up to date and optimized
After the assessment, you should expect to receive a detailed report outlining the findings and providing recommendations for improvement.
Free consultations are another crucial aspect of IT services, allowing you to discuss your specific needs with experts. During the consultation, you and the provider can discuss the following:
Your short-term and long-term IT goals
Potential solutions and strategies to achieve those goals
Budget constraints and the best way to maximize your return on Investment
Progressive Computer Systems, for example, will work with you to develop a customized plan tailored to your business needs, ensuring a successful IT partnership.
In conclusion, free assessments and consultations are valuable tools when selecting an IT service provider in Greensboro, NC. Take advantage of these services with providers like Progressive Computer Systems, ensuring you receive the reliable and professional support your business requires.
Scalability and IT Department Support
Scalability plays a crucial role in the success of your IT department. As your business grows, so do its IT requirements. An IT department that cannot scale efficiently can compromise your company's performance and growth. This is where cloud services offer significant advantages.
With cloud services, your IT infrastructure can rapidly adapt to increasing demands, allowing for smooth system expansion without incurring large costs. This enables your IT department to provide consistent, high-quality support to all employees, regardless of the company's size1.
Partnering with a reliable outsourced IT services provider, such as Progressive Computer Systems in Greensboro, NC, can help your IT department achieve optimal scalability. Outsourcing grants access to a vast pool of expertise and allows your IT department to focus on core business activities while receiving support for essential services like data backup, security, and recovery.
Some of the benefits of scalable IT infrastructure include:
Cost efficiency: Scaling on-demand allows you to pay only for the needed resources, helping control IT expenses.
Flexibility: Access to various IT resources and solutions that can be customized to meet your specific requirements.
Agility: The ability to respond rapidly to market changes, customer demands, and organizational growth.
To enhance scalability and IT department support, consider incorporating the following elements:
Regular monitoring and analysis: Assess the performance and efficiency of existing IT infrastructure to identify areas that need improvement or expansion.
Investing in cutting-edge technology: Stay updated on industry trends and implement new technologies designed for scalability, such as virtualization and containerization.
Developing a scalable IT strategy: Work with an expert IT services provider, like Progressive Computer Systems, to develop a comprehensive strategy focusing on the long-term growth of your business.
By addressing scalability and IT department support, you can ensure your company continues evolving and remains competitive in today's fast-paced business environment.
Why Partner With Progressive Computer Systems?
Industry Leadership
Progressive Computer Systems is a reliable and professional outsourced IT services provider in Greensboro, NC. By partnering with them, you can access leading industry expertise in IT management, IT infrastructure support, and overall business IT solutions. Their team of dedicated business IT professionals is skilled in providing high-quality IT services, ensuring that your organization's technology needs are met.
National Network Of Technology Companies
One of the significant advantages of working with Progressive Computer Systems is its strong national network of technology companies. This network lets them stay updated with industry trends, innovations, and best practices. As a result, you can be confident that your outsourced IT department will be equipped with the most current expertise when addressing your IT needs.
North Carolina Focused IT Services Team
Progressive Computer Systems emphasizes a North Carolina-focused IT services team. By being local, they can better cater to your organization's specific needs in Greensboro. This means your IT infrastructure support will be tailored to the unique requirements of your business operations within the state.
In summary, partnering with Progressive Computer Systems for your IT services in Greensboro, NC, offers several benefits. Their industry leadership, a national network of technology companies, and a local North Carolina-focused IT services team ensure you receive expert assistance with your IT management and infrastructure needs.