Network Security Services & Support
Raleigh, Durham, Chapel Hill, Greensboro And Beyond
Progressive Computer Systems has provided enterprise network solutions to clients worldwide for over 20+ years, with offices in Chapel Hill, NC. Our team includes network security services in the Raleigh, Durham, and NC Triangle regions of North Carolina. Our team is constantly up-to-date on the latest security threats, ensuring you can concentrate on running your business without any worries. Additionally, we offer services in Greensboro to better serve our clients in that area.
Network Security Services Across The United States From Our Offices In Chapel Hill
Progressive Computer Systems proudly provides network security solutions to global clients from our offices located in Chapel Hill. We recognize that executives, operations, sales, and marketing departments are busy with daily tasks, and we appreciate the importance of prioritizing network security to mitigate potential risks to your business. As a result, we make it our mission to provide reliable and efficient IT solutions that allow you to focus on your core business activities.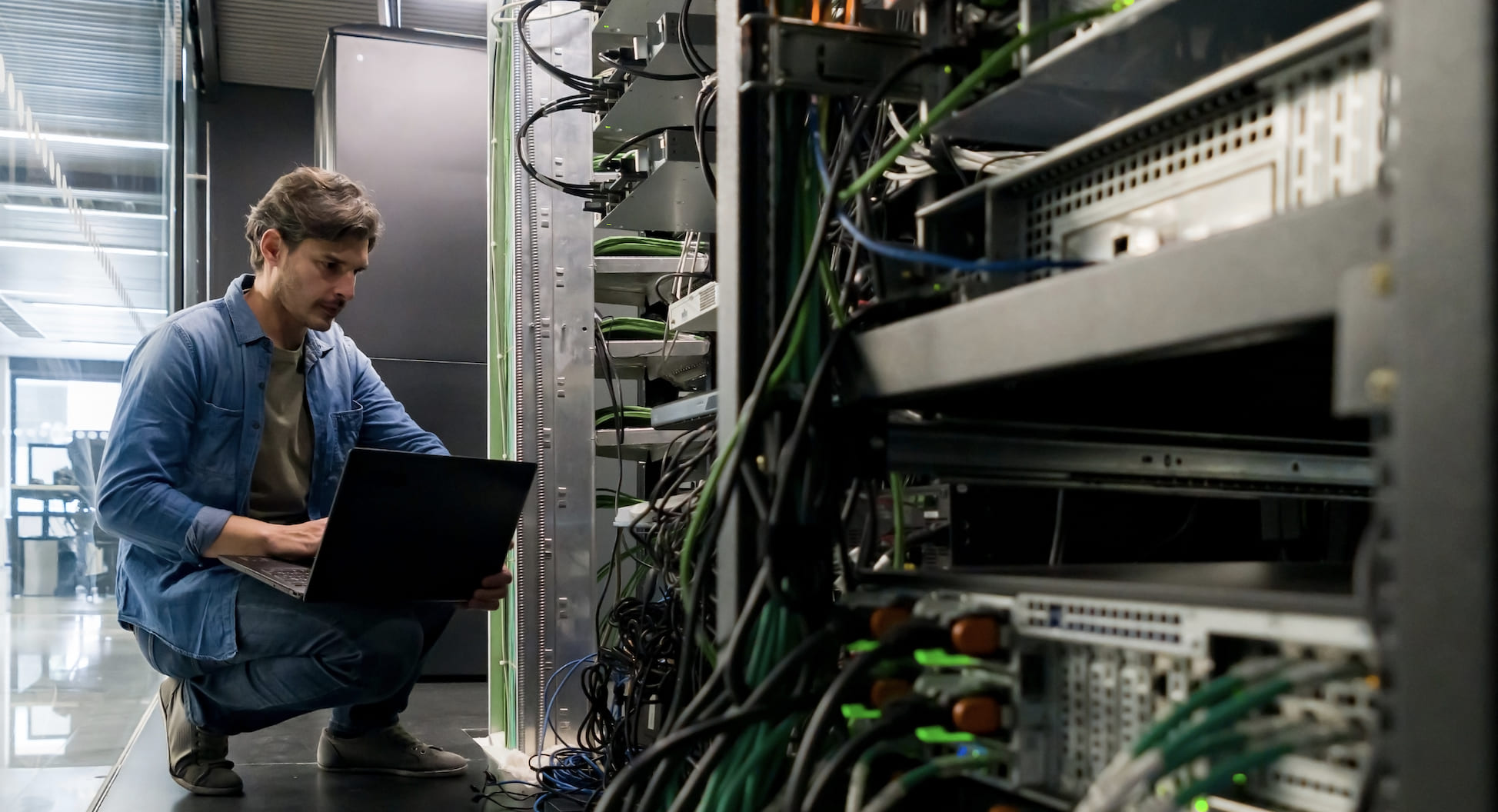 Security Services For Complex IT Infrastructure To The Very Basic Networks
At Progressive Computer Systems, we ensure that your network is stable, resilient, and secure, providing you with the peace of mind you deserve. With our extensive experience in network security, we can assist you in making informed decisions about the security of your network.
Our ultimate goal is to safeguard your network so that you can focus on your business without any concerns. Allow us to be an invaluable addition to your team and provide you with the necessary expertise to validate your security decisions. Trust us to take care of your network security needs.
The Progressive Difference
At Progressive Computer Systems, we understand the challenges of network security because we have been there ourselves. Our founders' experience as IT network administrators and cybersecurity professionals inspired them to create Progressive Computer Systems 20+ years ago as the ideal network security partner: problem solvers, trustworthy, accountable, reliable, and experienced.
We are the perfect addition to your team with 20+ years of industry knowledge, hands-on cybersecurity experience, and continuous education. We aim to support your objectives and provide you with the peace of mind that your network is secure.
At Progressive Computer Systems, we secure your network so you can focus on achieving your business goals. Trust us to be your reliable and accountable partner in network security.
Trust Progressive Computer Systems With The Security Of Your Network
For 20+ years, Progressive Computer Systems has provided comprehensive security solutions to clients across various industries. As seasoned experts in the security industry, we believe in being proactive rather than reactive, which means our commercial network security services are focused on preventing security incidents before they happen.
Our team is confident that we can create a customized strategy to meet your unique security needs, mitigate potential risks, and offer scalable infrastructure that grows with your business. We are confident that we guarantee all our clients a consulting agreement. We will not charge you for our services if we fail to deliver as promised. We are committed to simplifying and securing your business and welcome the opportunity to show you how we can help.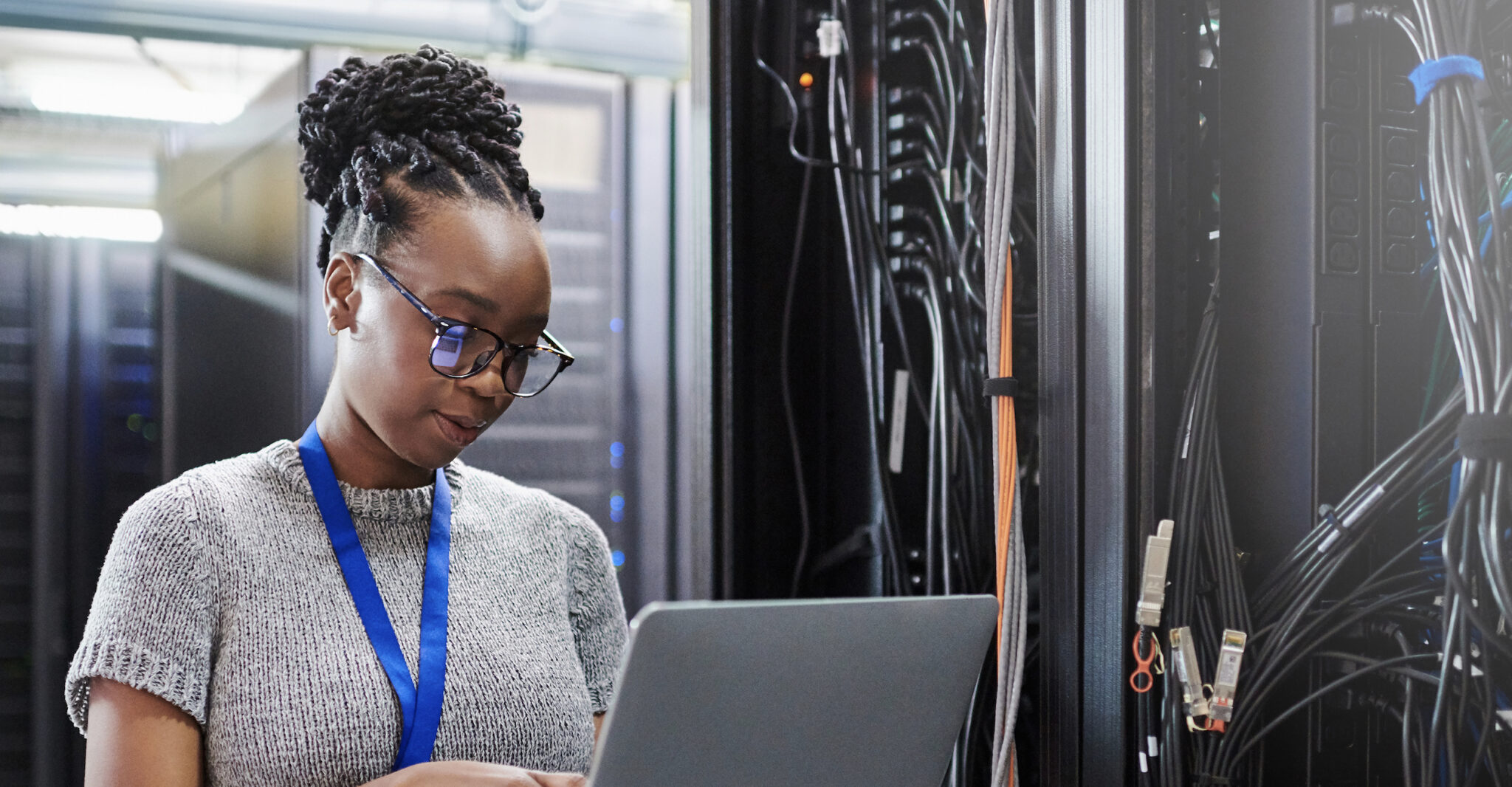 A Complete Network Security Suite Of Services
At Progressive Computer Systems, we understand the importance of network security in today's ever-evolving digital landscape. That's why we offer a comprehensive suite of network security services designed to protect your network and your business.
Our network security services include the following:
Network Monitoring: Our network monitoring service keeps your network secure and running smoothly by detecting potential threats or anomalies before they cause significant damage. We provide 24/7 monitoring to address any security issues promptly, minimizing the risk of data breaches or downtime.
Wireless Network Security: Our wireless network security service ensures your wireless network is secure against unauthorized access, attacks, and data breaches. We implement best practices for securing wireless networks, including encryption, access control, and intrusion detection.
Internet Security: Our internet security service helps protect your network against online threats, such as malware, phishing, and other cyber attacks. We use various tools and techniques to keep your network secure, including firewalls, intrusion prevention, and web content filtering.
Firewall Management: Our firewall management service ensures that your firewall is configured correctly and up-to-date, providing an essential layer of protection against cyber threats. We monitor your firewall around the clock, ensuring it performs optimally and blocking unauthorized access attempts.
Vulnerability Scanning: Our vulnerability scanning service identifies potential security weaknesses in your network and applications, allowing you to address them before they can be exploited. We use industry-leading tools to monitor your network for vulnerabilities and provide detailed reports and recommendations for remediation.
Penetration Testing: Our penetration testing service simulates real-world attacks to identify vulnerabilities in your network and applications. Our experienced security professionals use the latest tools and techniques to test your network's defenses and provide detailed reports with actionable recommendations for remediation.
End Point Security: Our endpoint security service secures your devices, including laptops, desktops, and mobile devices, against cyber threats. We use advanced endpoint protection technologies to detect and prevent malware, ransomware, and other attacks.
Network Access Control: Our network access control service ensures that only authorized users and devices can access your network. We use advanced access control technologies, including identity and access management, to prevent unauthorized access and protect your network against cyber threats.
With our advanced tools and techniques and our team's expertise in network security, we provide customized solutions to address your unique security needs and mitigate potential risks to your business.
Contact us today to learn how we can help you maintain a secure and reliable network.
Ready To Get Started With Progressive As Your Network Security Company In Chapel Hill, Raleigh, Durham, Greensboro & Beyond?
At Progressive Computer Systems, we understand that many organizations recognize the growing significance of cyber security and high-performance networks but are uncertain how to implement them effectively. Our team is here to help guide you through the process. With our independent assessment, we can efficiently evaluate your infrastructure and develop a practical roadmap outlining the necessary steps to enhance your network security. You are not alone in this process, and we are ready to support you every step of the way.
Contact us today to learn how we can help you secure your network and protect your business.
Where You Can Find The Network Security Team at Progressive Computer Systems
Frequently Asked Questions Regarding Network Security
What is network security, and why is it essential for my business?
Network security refers to the measures taken to protect a business's network from unauthorized access, cyber attacks, and other security threats. Businesses need strong network security to prevent data breaches, which can result in significant financial and reputational damage.
What are the most common types of cyber attacks businesses face?
Businesses can face various cyber attacks, including phishing attacks, malware infections, ransomware attacks, denial-of-service (DoS) attacks, and social engineering attacks. Businesses must be aware of these attacks and take appropriate measures to prevent them.
How can I protect my business's wireless network?
To protect your business's wireless network, you can implement strong encryption, use access control measures like passwords and multi-factor authentication, and regularly update your wireless access points and routers. It is also essential to monitor your wireless network for any suspicious activity.
What is endpoint security?
Endpoint security protects devices like laptops, desktops, and mobile devices against cyber threats. This can include antivirus and anti-malware software, firewalls, and other security measures to prevent attacks.
What is a firewall, and why do I need one?
A firewall is a network security device that monitors and controls incoming and outgoing network traffic. It acts as a barrier between your internal network and the internet, blocking unauthorized access and preventing cyber attacks. A firewall is essential for businesses to protect their network and prevent data breaches.